Take a look at some of the beautiful Wedding Venues we have added our floral touch to.
When it comes to choosing your Wedding Florist you need to make sure they are the right one for you, characteristics like style, passion, personality and helpfulness are key. We all know that Weddings are expensive but we believe there are some helpful tips to apply when it comes to wedding flowers. The best time to start looking for Wedding Flowers is after your Wedding Venue and date has been booked.
When having a Wedding Consolation with Floral Desire Florist, bring along ideas such as mood boards, colours, swatches, types of flowers, styles and an idea on how much you would like to spend. This give us as much insight as possible about your overall vision of your day. We can then provide you with the best possible flower style, type and colours for the perfect day.
Choosing seasonal flowers for the time of year is super important, we are then able to buy the finest quality flowers for your big day. Also, be mindful that if your wedding falls on yearly occasions such as christmas, valentines day, mothers day, flower prices increase dramatically. This is due to the high increase in demand.
Choosing table centres is very important, looking at height, styles and designs. Arrangements should be high so that people can talk under them or low so that people can talk over them. Making sure that arrangements are not blocking peoples view as this can stop conversations.
When talking to us we will have discussions about what floral arrangements can be made and moved around the venue. Sometimes larger statement pieces can make different areas look wow throughout the day. Also, looking at different containers that can be used so that the beautiful arrangements can be given away as gifts at the end of the day.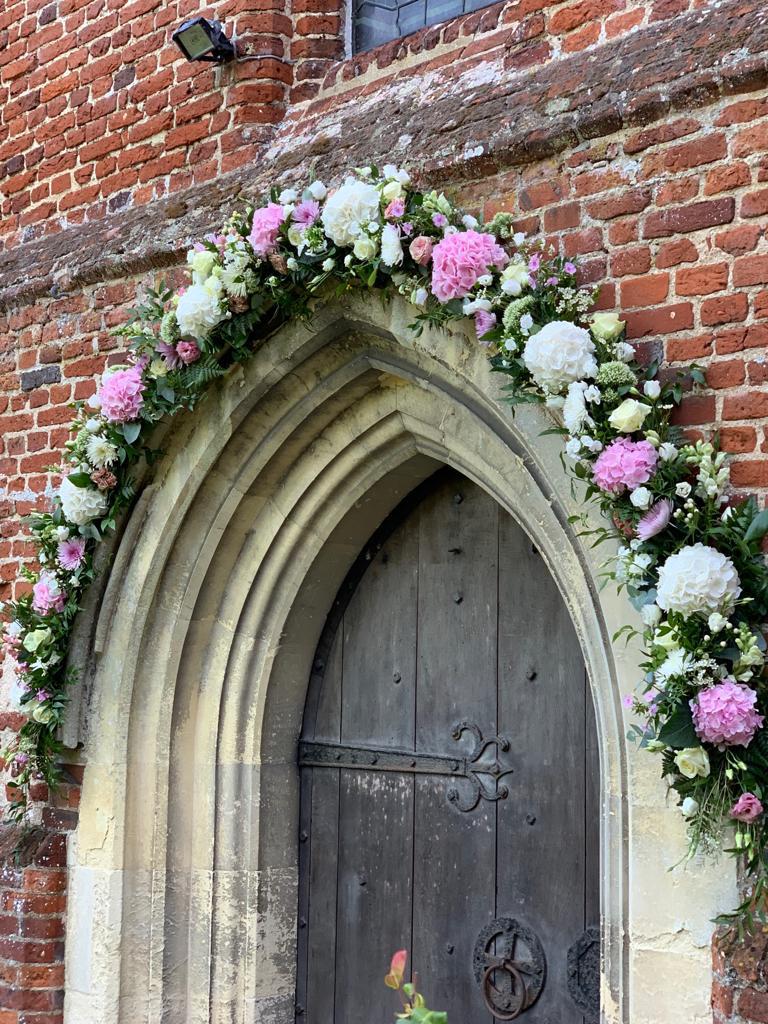 Wedding Flowers Bishops Stortford, Harlow, Dunmow, Stansted, Saffron Walden